Introduction
In the rapidly evolving gaming world, having the right accessories can significantly enhance your gaming experience without burning a hole in your pocket. Whether you're a casual gamer or a dedicated enthusiast, finding budget-friendly gaming accessories can be a game-changer.
This article'll explore a range of essential gaming accessories that fit your budget and elevate your gameplay to the next level.
Gaming Accessories- Headsets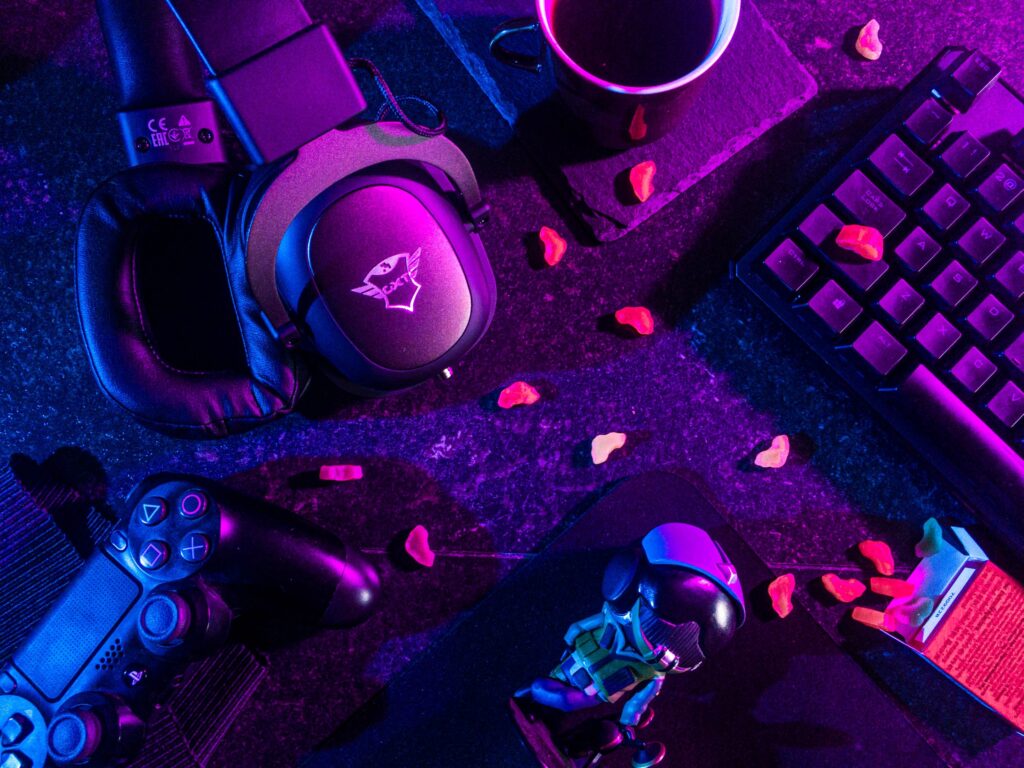 Crisp Sound Without Breaking the Bank
A quality gaming headset is essential for immersive gameplay and communication with teammates. Look for options that offer surround sound, noise cancellation, and comfortable padding for extended gaming sessions.
For instances, brands like HyperX, Logitech, and Razer offer budget-friendly headsets that deliver impressive audio quality.
Gaming Accessories- Mice
Precision and Comfort Combined
An appropriate gaming mouse can greatly enhance your aiming accuracy and overall gameplay. Search for mice with customizable buttons, adjustable DPI settings, and a comfortable grip.
For example, popular models from brands like SteelSeries, Redragon, and Corsair provide excellent performance without straining your budget.
Gaming Accessories- Reliable Mechanical Keyboards:
Swift Responses for a Bargain
Mechanical keyboards are known for their tactile feedback and swift key responses. While premium mechanical keyboards can be expensive, budget-friendly options from companies like Tecware, Aukey, and Velocifire offer a satisfying typing and gaming experience without the high price tag.
Extended Mouse Pads:
Precision and Stylish gaming accessory on a Budget
An extended mouse pad offers a smooth surface for your mouse and adds a touch of style to your gaming setup. Look for durable, large mouse pads that accommodate your mouse and keyboard.
Brands like SteelSeries, Glorious, and Corsair offer cost-effective options that provide ample space for all gaming actions.
Controller Enhancements:
Elevate Your Console Gaming accessories
For console gamers, accessories like controller grips, thumbstick covers, and charging stations can improve comfort and convenience. These additions are often affordable and can significantly enhance your console gaming experience.
Brands like KontrolFreek and PowerA offer a variety of budget-friendly controller enhancements.
Gaming Accessories- Monitor Stands
Optimize Your Gaming Setup
Investing in a monitor stand can improve your posture and create a more organized gaming space. Look for stands that offer adjustable height and cable management options.
Affordable monitor stands from brands like VIVO and AmazonBasics provide the necessary support for your gaming display.
Gaming Accessory- Chairs
Comfortable Seating Without the Excess
While gaming chairs can be pricey, budget-friendly alternatives offer comfort and support during long gaming sessions. Look for chairs with ergonomic design, adjustable features, and lumbar support. Brands like Homall and GTRacing provide affordable gaming chair options without compromising comfort.
Streaming Gaming Accessories
Showcasing Your Skills on a Budget
If you're into game streaming, consider budget-friendly accessories like basic webcams, microphone stands, and green screens. These additions can help you create a more professional and engaging streaming setup without draining your wallet.
For Instance, Brands like Logitech and Neewer offer affordable streaming accessories.
Cooling Solutions
Prevent Overheating gaming accessories on a Budget
Consider budget cooling solutions such as cooling pads, laptop cooling stands, and additional case fans to prevent your gaming rig from overheating during intense gaming sessions. These accessories can help extend the lifespan of your gaming equipment.
Brands like Cooler Master and Deepcool offer affordable cooling solutions.
Cable Management
Organize Your Setup Economically
A well-organized gaming setup not only looks appealing but also improves functionality. Invest in budget cable management solutions like cable clips, sleeves, and organizers to keep your gaming area tidy and clutter-free.
Affordable cable management products from brands like J Channel and OHill can help you achieve this.
Conclusion
Enhancing your gaming experience doesn't have to break the bank. With a wide range of budget-friendly gaming accessories, you can elevate your gameplay, comfort, and overall setup without overspending. From gaming headsets to cable management solutions, these accessories provide a cost-effective way to level up your gaming adventures.
Remember to research and read user reviews to find the best options that align with your preferences and budget. Get ready to enjoy improved gaming without compromising your savings!