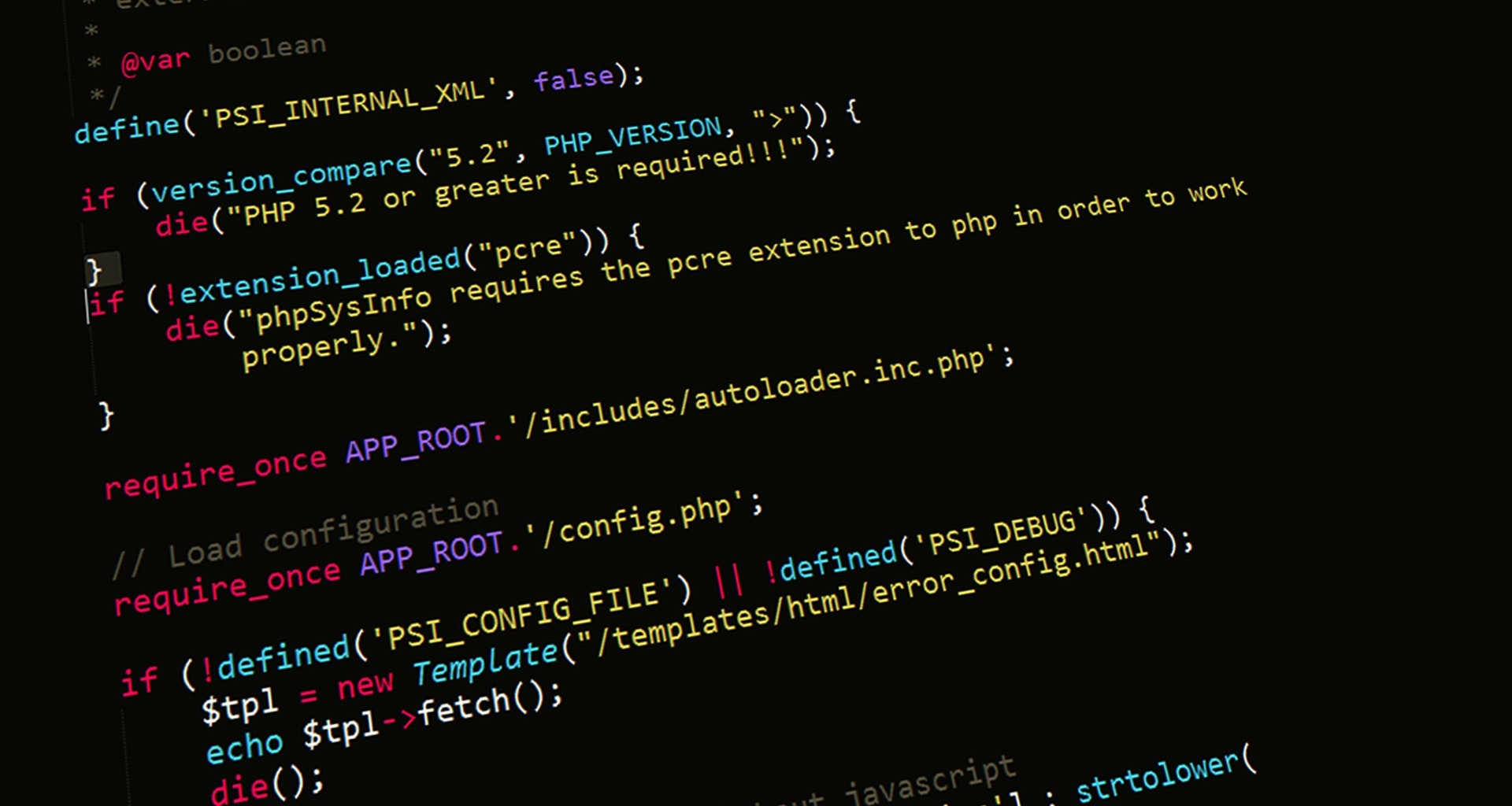 As now websites have become a core aspect of the businesses in the same way PHP has turned as the most preferred language for web development. Over 60% of sites on the web using PHP are still on discontinued/"EOLed" version 5.6 or older. 
PHP offers many features that attract developers towards it including easy coding, high performance, secure, and flexible database connectivity. Top reputed companies such as Google, Facebook, Yahoo, YouTube, Wikipedia, Flickr, LinkedIn, WordPress, Digg, Intel, Pinterest, and Twitter have also opted for the PHP web development to leverage all the benefits of the PHP. 
Things to know about PHP
PHP stands for Hypertext Preprocessor
It is a server-side scripting language

 

This programming language was designed to create dynamic pages and applications
Supports Oracle and Sybase

 

Enable to interact with a different database, including MySQL

 

Known as the fastest programming language
Supported by the huge active community

 

PHP was originally created by a Danish Canadian programmer named Rasmus Lerdorf
There are several more benefits of PHP which makes it more superior for web development. Let's know the different reasons why PHP is the choice of web developers in 2020? 
Reasons PHP developers attract to PHP Language
Easy to Use
PHP language is among one of the languages that are easy to learn and use. This language doesn't require any specific programming skills.
Helps to embed code with HTML
Easy to develop code

 

It doesn't require any compiled process

 

Based on the user-friendly feature

 
Compatible
This language is compatible with major platforms and servers. It can be easily deployed with different operating systems such as Linux and Solaris. Along with this, PHP also supports major web servers including Apache,  iPlanet server, Microsoft IIS. and Netscape. 
High performance
Users prefer to have a high performance of the websites even they prefer high loading speed. Presently, websites that take more than 3 seconds to load, in this case, users opt for the other option. Web developers put high attention on the website loading speed. 
PHP supports JIT (Just in Time) engine that helps to compile the PHP  code into machine language. It provides better engaging results. Along with this, PHP uses its own memory space which helps to reduce the load and loading time of the server. The memory space feature helps to process the faster speed. 
Open Source
PHP programming language is based on the open-source feature. Hence, the open source-based feature helps this language to be upgraded with the latest technologies and provide technical support from worldwide developers. However, an open-source feature also allows small, mid to large enterprises to opt for PHP as they don't have to purchase any license. This turns it into free of cost. 
Supports Standard Library
This programming language supports the standard library which helps developers to build a website easily and faster. Standard Library support helps to simplify the development process. The integrated standard library offers huge support to the developers by offering HTTP fetching, URL parsing, and database drivers. It helps to save the time of the developers and they can have all the essential information from the library.
CMS customization
CMS ( Content Management System)  customization is the trending and latest feature in web development. Content plays an imperative role in the websites. PHP users can easily customize the content as per the requirement easily with only a few simple clicks. 
They don't have to rely on any developer as they can upload the content with a simple login. WordPress the most popular platform is the best example of PHP based CMS customization. Users can easily modify the text and image. 
Supports HTML
PHP allows web programmers to easily embed the code into HTML language. Presently, HTML5 helps developers to bring dynamic and responsive websites. PHP code can be easily embedded with HTML version and web developers can leverage all the features of PHP. 
Secure
In the digitalization era, it is imperative to keep the platforms secured with modern technologies. PHP is one of the most secure platforms to build the website and dynamic web pages as it is integrated with multiple security layers which helps to prevent virus attacks. 
Syntax
PHP programming language is familiar with the Syntax, which turns the coding easily. It has a quality of easily compelling and understandable syntax, so the developer can develop code easily and with fewer efforts. 
Conclusion
These are the reasons that attract web developers to opt for the PHP programming language. Along with these features, PHP also offers several frameworks and tools to turn the development process easier. 
In 2020, PHP will turn as the most trending technology and experts will upgrade it with advanced technologies and it is expected not only in 2020  this technology will never lose its charm.