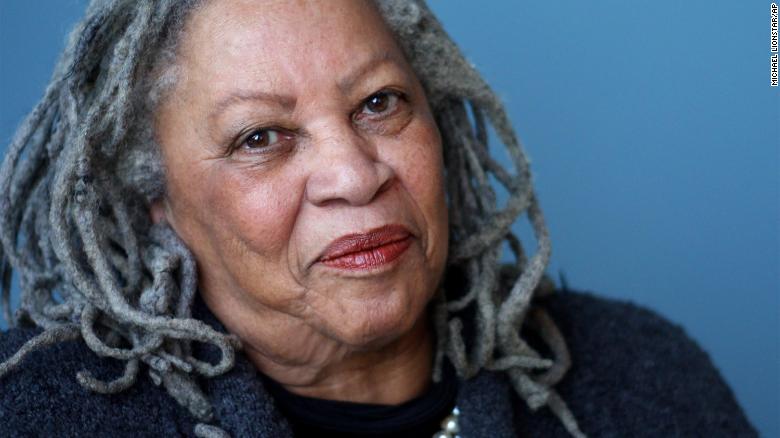 Toni Morrison, one of the greatest American novelist, editor, and professor, is no more. She took her last breathe on 5th August 2019 at the age of 88, at Montefiore Medical Centre. Her publisher Alfred A. Knopf announced her death. According to official reports, she died due to extreme pneumonia. Now that the entire world mourns for her sad demise, provided below is a look back into her life, and some of the most interesting aspects of it.
Birth and noteworthy awards
Toni Morrison's actual birth name is Ardelia Wofford. She was born on 18th February 1931. She published her opening novel, The Bluest Eye in the year 1970. However, it's Song of Solomon that brought her into the limelight, critical acclaims, and provided her with the National Book Critics Circle Award as well.
She got the award in the year 1988. However, she had already won the Pulitzer Prize and the American Book Award for Beloved as well in the year 1987. Among other noteworthy awards, Morrison has won awards like Presidential Medal of Freedom, National Humanities Medal, apart from Nobel Prize in literature in the year 1993.
Toni Morrison won Nobel Prize in the year 1993. It is here to mention that she was the first black woman from America to win the Nobel Prize in Literature. In the year 1996, she was also given the greatest honour for her incredible deeds in humanity and was selected for the Jefferson Lecture in the US, by National Endowment for Humanities.
Raising voice in support of black
Toni Morrison's literature makes the world realise the state of black identity in the United States, the most effective way. Specifically, her writings reflected the severe experience of black women in the United States the touchiest fashion. She was equally up to the mark in prose literature as well.
Novels and books
Toni Morrison is the writer of 11 novels and has also written many numbers of books for children. She was among the few authors in America whose books were critically acclaimed and was successful from business perspectives as well. Morrison's novels were pretty consistently the best-sellers on the list of the New York Times. These books have been featured on television book club of Oprah Winfrey. Morrison was one of the prominent faculty members at Princeton. She has given lectures at many renowned universities in the world. Morrison was pretty active on television as well.
The most unfortunate incident of her life
Unfortunately, Toni Morrison's younger son, Slade Morrison had to die of pancreatic cancer. Slade was a painter and a musician at the same time. He died at the age of only 45, on 22nd December 2010. The saddest part was that she was writing a novel called 'Home' with his son Slade that remained incomplete. Morrison had said "I stopped writing until I began to think, He would be put out if he thought that he had caused me to stop. 'Please, Mom, I'm dead, could you keep going . . . ?'
Toni in the acting arena
Toni Morrison was pretty active in the acting arena as well. She started her career in this field with director Peter Sellars on a subject that was based on Shakespeare's tragedy drama Othello. Morrison, along with Peter Sellars and (Rokia Traore) researched the relationship between Othello's wife and her nursemaid, who was an African. Distinguishing part about the play was that it was the perfect blend of literature, music, along with the classic song. The show was premiered in Vienna in the year 2011.
Much buzzed phrase "our black president"
Toni Morrison is quite known for her political writings as well. Here writing regarding the impeachment of Bill Clinton in 1998 was quite buzzed. His supporters highly appreciated her phrase "our first Black President" for then-president Bill Clinton. In fact, during an honorary program for the former president on 29th September 2001, the same phrase was cited by Rep. Eddie Bernice Johnson.
Clarifying her phrase
Toni Morrison was quite active during the Democratic Primary Campaign in the year 2008. Her statement "People misunderstood that phrase. I was deploring how President Clinton was being treated, vis-à-vis the sex scandal that was surrounding him. I said he was being treated like a black on the street, already guilty, already a perp. I have no idea what his real instincts are, in terms of race."
Supporting Barak Obama
Toni Morrison was openly and pretty actively supporting Barack Obama for the presidential race, against Senator Hillary Clinton. However, she has never talked against Hillary Clinton. Rather, she has always expressed her appreciation and regards for Hillary. After Barack won the presidential election, Morrison said that she felt like a true American first time in her life. Her official statement was- "I felt very powerfully patriotic when I went to the inauguration of Barack Obama. I felt like a kid."
Raising voice against white supremacy
Toni Morrison's statement made a lot of buzz after the death of three unarmed black men targeted by the white police officers. Michael Brown, Walter Scott, and Eric Garner were the three black men. Morrison's statement that made a lot of buzzes was- "People keep saying, 'We need to have a conversation about race.'
She was quite outspoken after the incident, and the other statement of her that made some buzz was-"I want to see a cop shoot an unarmed white teenager in the back. And I want to see a white man convicted of raping a black woman. Then when you ask me, 'Is it over?', I will say yes."
Being outspoken about Donald Trump's win
Morrison's essay after Donald Trump's win remained in the news for a while. After Trump won in the year 2016, Morrison wrote an essay called "Mourning for Whiteness". It was published on 21st November, in the year 2016. She claimed that white Americans felt insecure about their status and privileges that they enjoy in the nation, and they chose Trump despite so much oppose against him. She made claims of such specifically because Trump was supported by Ku Klux Klan, a white fundamentalist group.